6th January 2020 at 5:26 pm
#3888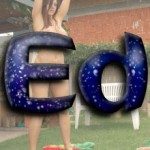 Ed
Wales, UK

Topics: 525
Comments: 952
Total: 1477

Administrator of NakedExperiment Community

@ed
Thanks, Susan. I'm not thinking of a person per month. I've been thinking more along the line of a group in each month's photo, and it doesn't have to be a different set of people for every month. I'm guessing the minimum would be around 6-8 people for the year, but more would be better.
As well as nudity (obviously), I'm wondering what everyone would think of having some sort of comedy element to the calendar. None of our community are exactly college students who can trade on having fit bodies. But what we could do instead is explore many of the nudity themes of this community with a tongue-in-cheek approach and focus on the sense of fun instead.
It could be a way to attract more people to our community?