2nd December 2019 at 12:45 pm
#3713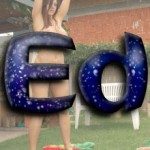 Ed
Wales, UK

Topics: 495
Comments: 1465
Total: 1960

Administrator of NakedExperiment Community

@ed
Amazon is SO slow with those reviews, @klogg.
Amazon strictly forbids offering incentives for reviews, but I wish there was some way to encourage the other two people who have bought report #2 to leave a review.
I was in the early stages of planning Experiment #3 but now that's become #4 and I expect it to happen around late January 2020, assuming none of the ladies drops out in the meantime.