17th August 2019 at 4:09 pm
#3187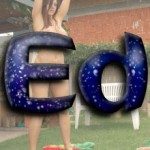 Ed
Wales, UK

Topics: 495
Comments: 1465
Total: 1960

Administrator of NakedExperiment Community

@ed
You can start the dares at any time until the closes. I probably wouldn't recommend it but you can do all the dares on the final day if you want!
I like to keep each challenge open to new players right up until the end, to be as inclusive as possible.
The main new restriction is that everyone who participates is required to complete dare #1 before he/she can do any of the others.
Gary likes this