30th June 2019 at 11:28 pm
#2819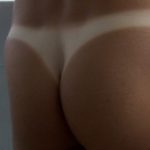 Modelnude4u
Iowa, USA

Topics: 0
Comments: 3
Total: 3

Poster

@modelnude4u
Greetings!  Just signed up, but I can still say yes, I was out enjoying the weather!   A little hot here actually, but it gave me an excuse to ride the motorcycle.  As long as your moving, it's ok, but stopping gets ugly when it's this hot.
But, the bike is one of my favorite ways to show off too.  I wear thong underwear, and make sure that either they, or the tan line just like them, shows when I ride.  Moving whale tail for whoever I get in front of.
Anyway, I hope to check in here as often as I can, and see what's going on.