26th December 2022 at 7:14 pm
#13274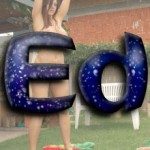 Ed
Topics: 581
Comments: 2415
Total: 2996

Administrator of NakedExperiment Community
@ed
Two volunteers – excellent!
This would be number 5. Even if the theme isn't outdoors, I can probably still use a set of outdoors photos, unless there's some other stipulation for the theme.
Would it be better to just go back to basics and just stick to clothes coming off without any particular theme?