21st July 2022 at 2:33 pm
#12505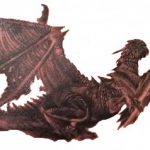 Gary
Topics: 3
Comments: 358
Total: 361

Ace Poster

Verified as Male
@gary
I went on another walk on Tuesday (early to avoid the heat) and managed 1.3k
There is a map below and a compilation of videos along the walk, including a family of Fallow Deer that appeared about 20m away and I was so surprised that I stood watching them for about 5 mins before I remembered I was completely nude and the main Royal Mail depot about 200m away across open ground (in one of the clips).
I'll find it difficult to do much longer than 1.3k, but that's the challenge and the dare.
Attachments:
You must be
logged in
to view attached files.
Shaky, Bamaswitch, Paul and 2 more people like this