12th July 2022 at 6:33 pm
#12396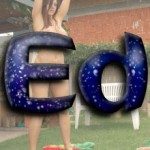 Ed
Wales, UK

Topics: 540
Comments: 1737
Total: 2277

Administrator of NakedExperiment Community

@ed
Much like last time, several people were enthusiastic about taking part until I opened the participation page and then (almost!) everyone disappears into the woodwork.
Two participants seem to have disappeared completely – I can't contact them at all. 🙁
On top of that, I've still lost contact with @martin and @antonx.