7th July 2022 at 8:36 pm
#12351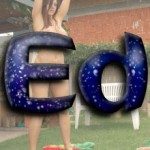 Ed
Wales, UK

Topics: 540
Comments: 1737
Total: 2277

Administrator of NakedExperiment Community

@ed
The men pretending to be women thing is mad. I've done many camchecks of "women" wanting to take part in the experiment sessions which have turned out to be men. It's one of the two key reasons I insist on either meeting experiment participants or seeing them on camera before allowing them to attend an experiment session.
One thing I've learned from hard experience is that if the blog videos don't bias towards women, visitor counts collapse and the site dies quickly 🙁
I've been told by a few women that photos/videos of naked men put them off staying on the site.