1st July 2022 at 2:30 pm
#12290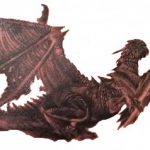 Gary
Cambridgeshire, UK

Topics: 2
Comments: 240
Total: 242

Power Poster

Verified as Male

@gary
Sounds a great idea, if you can get one or more women to take part.
Given that  men are very likely to only vote for the women then
man 0
Woman 1 would still be a "win"
Possibly have a minimum vote difference, so the women need at least 3 clear votes to "win".
Eg man 1, woman 4.
The actual difference depends how much revenue you want to drive versus what us blokes will buy.
Anything that helps women feel involved without being pressured had to be good.