19th May 2022 at 10:16 pm
#11513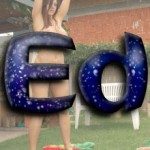 Ed
Wales, UK

Topics: 590
Comments: 2028
Total: 2618

Administrator of NakedExperiment Community

@ed
I'm on schedule to launch Vote-Off #4 during tomorrow. I'm aiming for the pages to be up by 9pm (UK time) and voting will be possible from the moment that the pages are announced.
This Vote-Off will follow much the same format as previous ones but this time we have 5 (or 6 if the final participant gets their photos in by tomorrow morning – you know who you are!) participants and this one will run until all except one person is stripped completely naked. Each participant will also have their own page this time, showing all their photos are they are revealed.
This new feature is an experiment as it gives me 6 pages to maintain instead of 1.