24th October 2021 at 11:12 am
#10499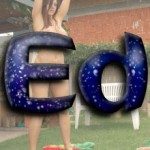 Ed
Wales, UK

Topics: 457
Comments: 1286
Total: 1743

Administrator of NakedExperiment Community

@ed
One of the recurring complaints from event 1 to events 2 and 3 was that there wasn't much variation. I think doing something a little different to spice it up is a great idea. Outdoor was the leading idea for a while but it makes it harder for those in the US (and some in the UK too!) and some of the photos from previous events were shot outdoors anyway.
I can see why Halloween costumes were suggested, given the time of year, but I think that's too silly. The suits idea (or even just smart clothes) seemed to be an excellent compromise. It makes it look different to previous events, gives it a different feel but shouldn't be too difficult to achieve.
Also, doesn't it feel more stark, going from completely covered (no bare arms or legs) to fully naked. Much more drastic than shorts and a t-shirt.
I don't want to put anyone off if I can avoid it, but I do want to make each one a little distinctive, if we can. It should help attract more voters – which is the primary aim for the site.
Matt likes this